Here is a recipe that was shared by a member, found at eathalifax.ca, which is actually a pretty neat website to look around on. 
I will be making these latkes tonight along with a parsnip mutton soup from left over from last night, a great warm meal on a cold wintery evening.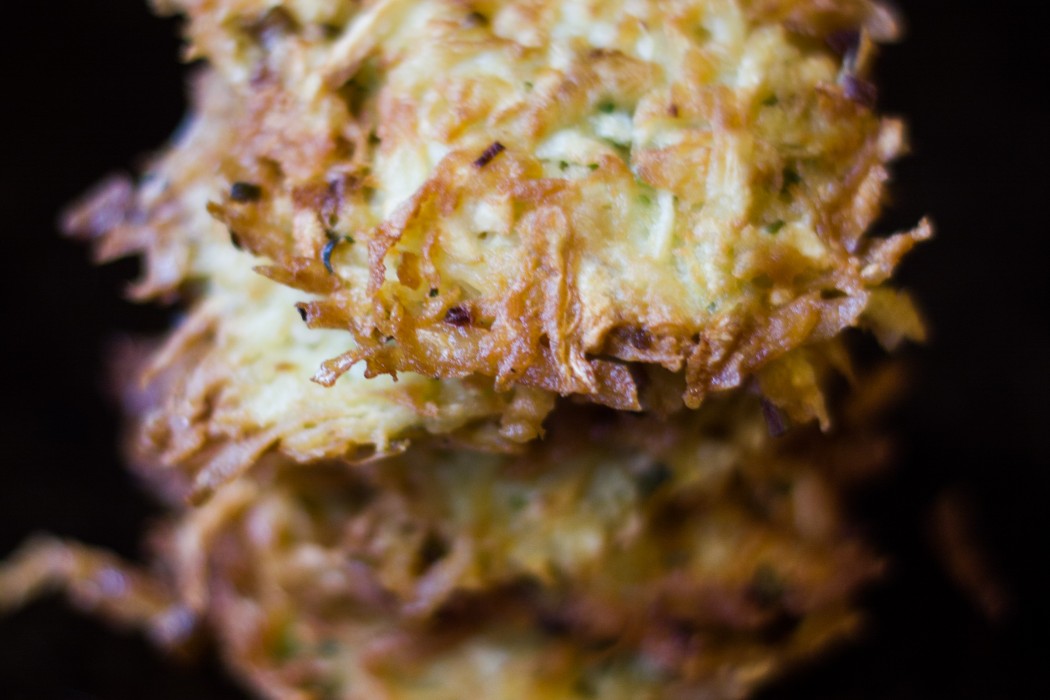 celeriac latkes & yogurt remoulade
1 medium celeriac, shredded

3 green onions, finely chopped

(or yellow onion)

3 tablespoons flour

1 egg

salt and pepper

vegetable oil for frying
2/3 cup yogurt

1 shallot, finely diced

6 gerkins, finely diced

1 tablespoon gerkin brine

1 tablespoon capers, finely diced

1 teaspoon Dijon

1/8 teaspoon paprika

1 teaspoon lemon zest
For remoulade, combine all ingredients. Refrigerate until use.

Heat about 1-2 inches of oil in a large skillet or pot over medium high heat.

Combine grated celeriac, green onions, flour and egg. Season with salt and pepper. My advice is to season, fry a test latke then adjust accordingly. Form into thin patties. Working in batches, fry the latkes until golden brown and crisp on both sides. Remove latkes to a paper towel lined baking sheet and keep warm. Serve immediately with remoulade.
Celeriac vary in size. The batter may need more flour or an extra egg depending on the size you choose.

Serves 2-4 though I could have easily eaten all of these myself.